The Dinner and Bikes Traveling Roadshow!
Get tix here: https://www.eventbrite.com/e/dinnerbikes-denton-tickets-16770542143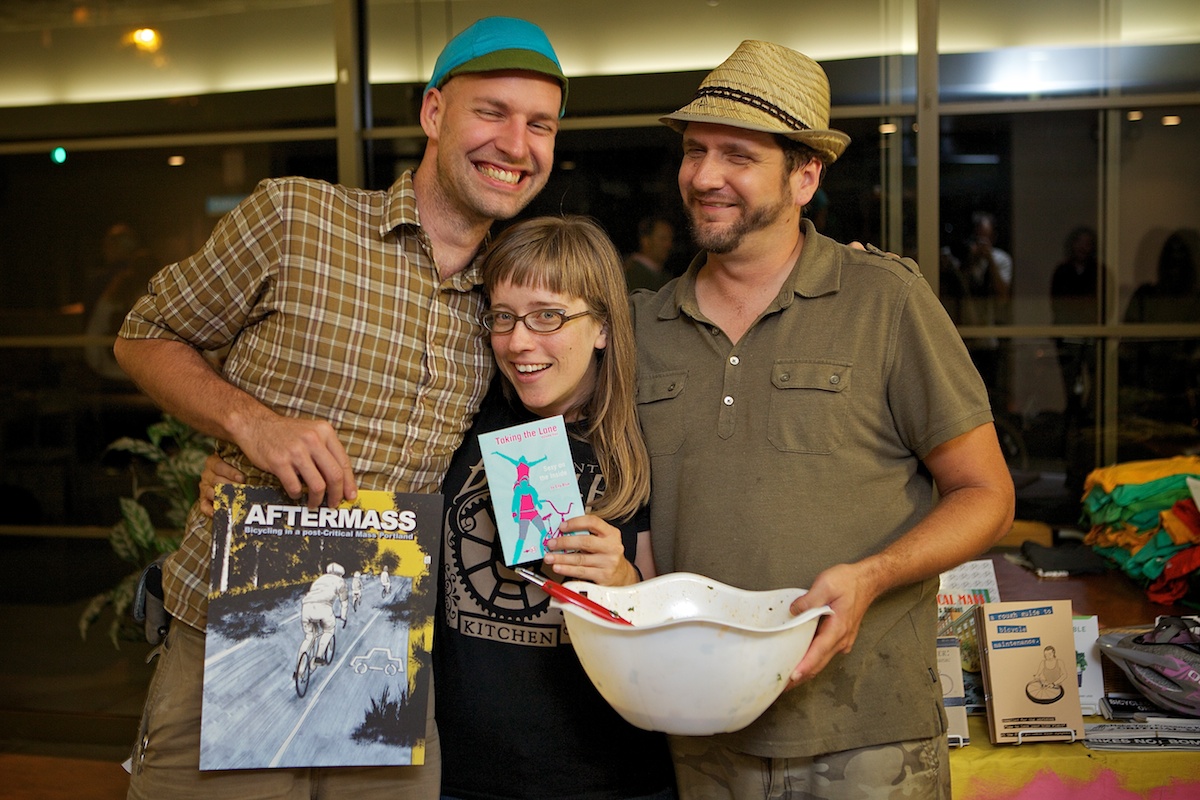 A 7-Course Vegan Meal + Bicycling + Films + Authors
Here's what happens at Dinner and Bikes Denton:
As you arrive at Trinity Presbyterian Church-Denton, serve yourself from chef and cookbook author Joshua Ploeg's gourmet vegan and (typically) gluten-free buffet spread. While eating, author and filmmaker Joe Biel plays a series of his short films about bicycle activism and culture—his newest shorts focus on the family bicycling movement. Then local advocates and sponsors have a chance to get up and talk about their work promoting cycling. Author Elly Blue takes the stage and gives a presentation about Bikenomics, showing the audience how to make a compelling economic case for bicycling, equity, and transportation activism. At the end there is a chance for questions, discussion, and browsing the Microcosm Publishing pop-up book and t-shirt store.
Location: Trinity Presbyterian Church of Denton, 2200 N. Bell Ave., Denton, TX 76209
Co-presented by BikeTexas and the Denton Bicycling Coalition
Proceeds benefit Querencia Community Bike Shop